~Magic Girl~
I must have fallen for your sweet trap... I can't escape, I'm your girl now


Estado:

Floja
Música que escucho: Kuroneko to Pianist no Tango (Kanon Wakeshima)
Download: Doujinshis
Nuevo Layout, esta vez de Uragiri wa Boku no Namae wo Shitteiru: Luka, Yuki y Kanata~♥
:: Vista del anterior lay ~ Versailles ::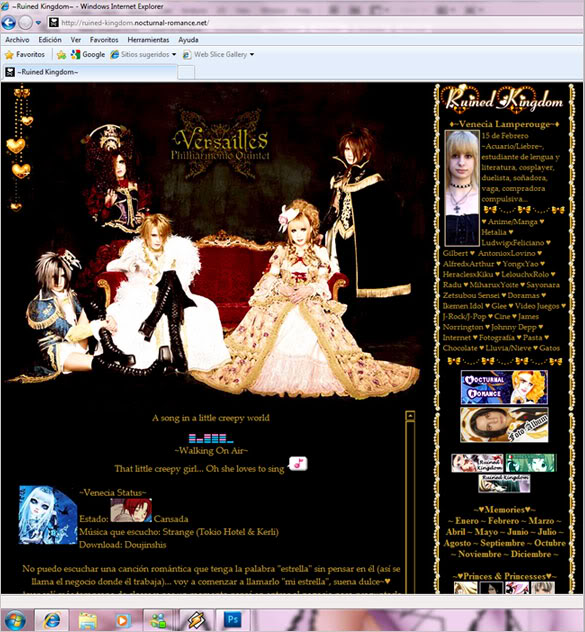 Vi el primer episodio de Kuroshitsuji II... Me pareció un capitulo interesante, aunque... Alois me decepcionó. Cuando vi el trailer pensé que amaría al personaje, pensé que sería adorable... pero resultó ser bastante maldito. Si se comportara de manera cruel con tipos como su tío, que solo buscan quitarle sus posesiones, me parecería perfecto... pero me pareció maldad innecesaria cuando hirió el ojo de la pobre sirvienta... En el lugar de Hanna, una noche le arranco los dos ojos con un tenedor mientras duerme para vengarme (?) o_ó... Esperaba un nuevo protagonista tierno y encantador, no ese malcriado desgraciado... bueno, con Claude puede ser lindo a veces. Cuando le pidió a Claude que se quedara a su lado con lagrimas en los ojos sentí lastima, pero eso no cambia lo que le hizo a Hanna *odia*... Quizás termine siendo uno de esos personajes que amo-odio, como Lelouch de Code Geass y Light de Death Note... pero insisto, yo quería un niñito angelical =3=... En cuanto al nuevo mayordomo, Claude, él si me tiene enamorada *-*!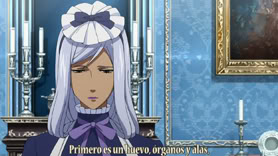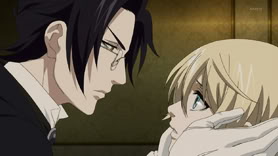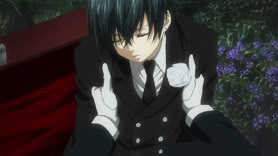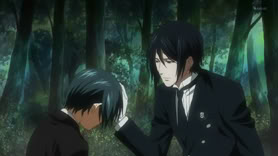 Conocí un grupo de tres lindas muchachitas coreanas con voces muy hermosas y canciones muy dulces, Orange Caramel. Este grupo de K-pop está conformado por Nana, Raina y Lizzy. Recientemente sacaron su primer mini-álbum y un MV de la canción "Magic Girl". ¡El video es muy cute!, la letra de la canción es amor~♥
Encontré dolls virtuales muy lindas para jugar *-*! Dejo imágenes de mis favoritas~
Venecia Make Up!... Dark Sailor Moon: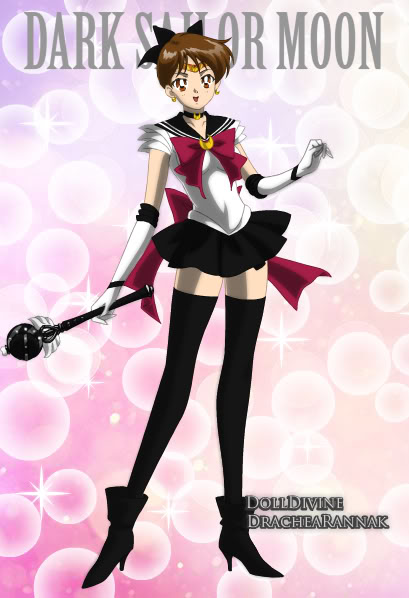 Transfórmate en una Sailor Senshi...
http://dolldivine.com/sailor.html
¡Baila conmigo!~ Flamenco: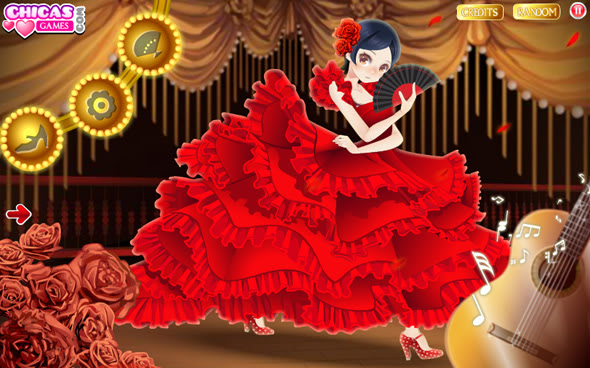 ¡Bailemos!...
http://www.azaleasdolls.com/game_flamenco.html
Venecia in Wonderland: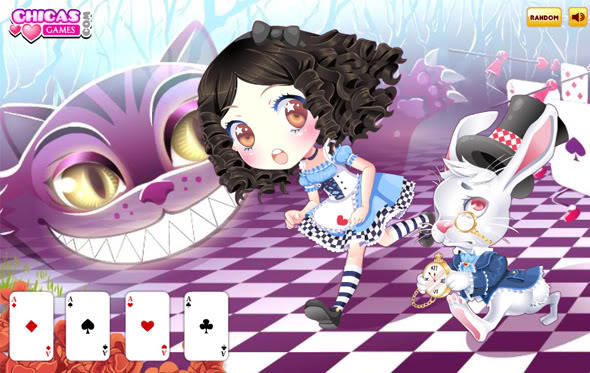 Welcome to the Tea Party...
http://www.azaleasdolls.com/game_alice.html
~Pet Society~