~Snake Code~
Not that I'm wrong, don't be afraid
In your scary voice don't call my name
Every night, every fight, every fucking kiss
Getting closer, dig in deeper, does it make you feel like dead?
Can't go back, show me what you got
This is the secret all we know, we living on our snake code
So we are out of control and crash each other


Estado:

Relajada
Música que escucho: Ghost of a Rose (Blackmore's Night)
Download: Nada…
Maki rediseñó la ilustración "Meme fan" pintando sobre fotografía y con nuevo look de los personajes que somos nosotras, esta vez me dibujó con mi bufanda de Lady Rainicorn, me encanta (♥)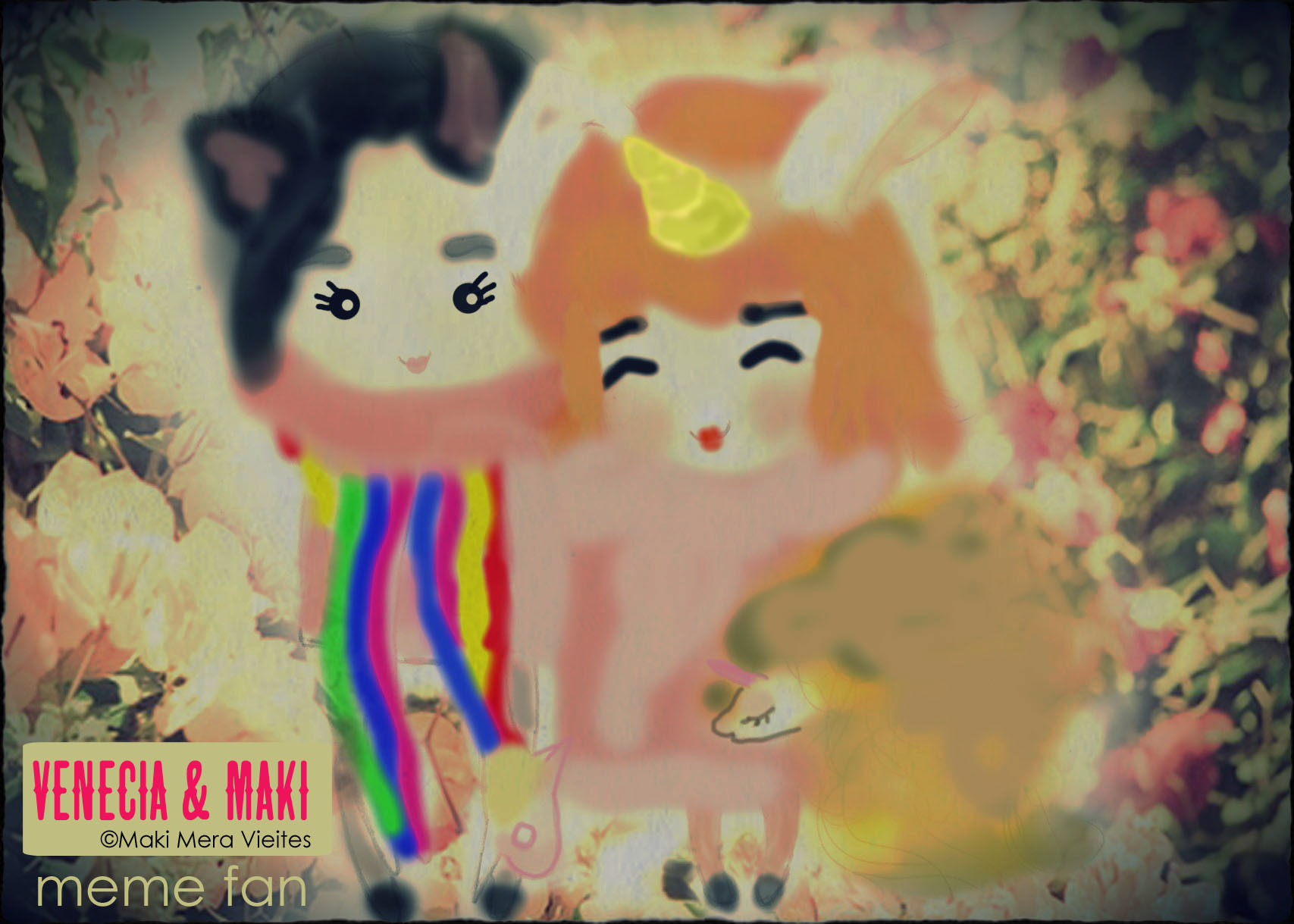 Conversando con ella sobre Sicarius y su mascota, le conté que una vez bromeé con él diciéndole "Qué perversiones harás con tu serpiente". El comentario me lo inspiró un doujinshi de Ao no Exorcist de la pareja Shiro x Mephisto titulado "Huff and Puff", en el cual el demonio se mete una serpiente bajo la ropa para incitar al sacerdote a tener sexo. Si les interesa pueden descargarlo en Lady Phantomhive Scanlations. Se lo pasé a la chica, la charla que verán a continuación parte de dicho doujinshi y culmina en la primera vez que ella recibió mensaje de Sicarius.
Porn sensitive nivel virus